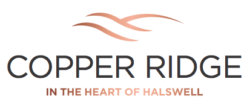 Copper Ridge
Member

Location

Canterbury

Category

Land & Subdivisions
In the Heart of Halswell, Copper Ridge Estate is an exciting new residential development offering the opportunity to build a beautiful new home in an established community.
Centrally located in Halswell Road, this 8.2 hectare development boasts a superb community feel, with close proximity to historic parks and trails, a newly-built sports centre, an upcoming retail complex and the brand new Knights Stream Park Primary School to open right across the road in late 2018.
Buyers will also enjoy a greater feeling of space with generous lot sizes starting at 400sqm and extending through to 700sqm.
Limited to just 106 sites Copper Ridge Estate provides all the benefits and convenience of buying a new home in an exclusive central residential development.