Demystifying your KiwiSaver withdrawal and the KiwiSaver HomeStart grant
by marketing@buildmeup.co.nz
August 28, 2018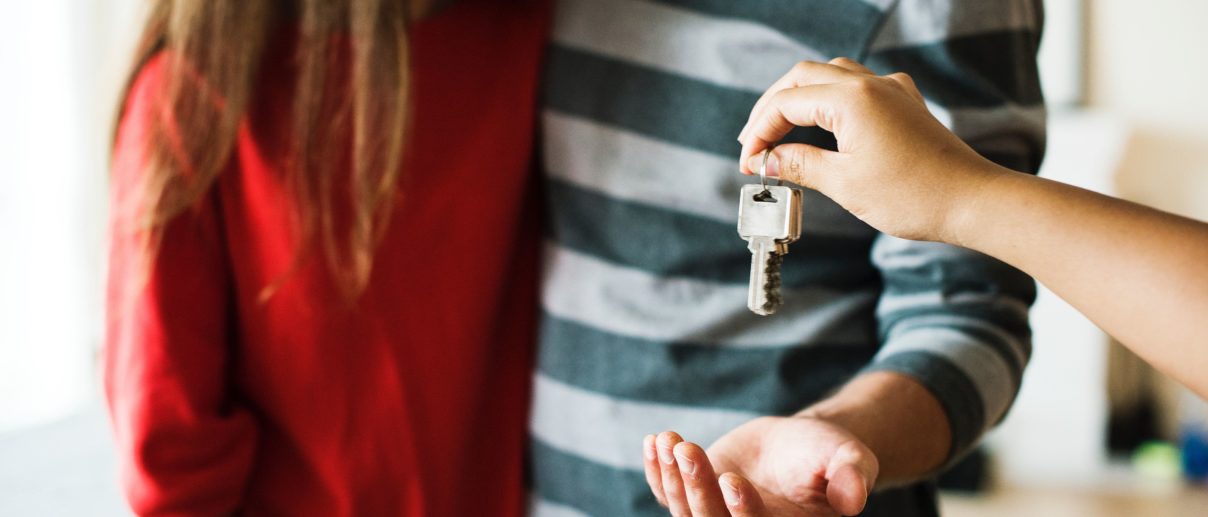 They almost sound exactly the same but they are two completely different things that are in some ways inter-related. KiwiSaver withdrawal and the KiwiSaver HomeStart grant are two resources that result in a boost to a first home buyers' deposits and in some cases can make up the entire deposit needed to start their climb on the property ladder.
If you have already looked into the process of obtaining your KiwiSaver withdrawal and your KiwiSaver HomeStart grant, and were left extremely confused and overwhelmed, don't worry as you are definitely not alone! The process and time frames can be very confusing for many, especially getting all the dates to align so that you can get your money when you need it.
The good news is that practice makes perfect. At Kannangara Thomson we work through this process everyday with our clients. We will break it down for you so that you know what to expect, be prepared and get your money exactly when you need it.
The difference:
Don't be that person that applies for one of them, thinking they have applied for both, and then realise when it may be too late, that you have to make another application. KiwiSaver withdrawal and the KiwiSaver HomeStart grant and I repeat, are two different things; KiwiSaver withdrawal is the withdrawal of your own KiwiSaver through your KiwiSaver provider, so this is the money you have been contributing over the years you have been employed, if you have been a member of a KiwiSaver scheme. You can choose to withdraw all your KiwiSaver funds or some but the initial government contribution of $1000 must remain in your KiwiSaver account.
On the other hand, The KiwiSaver HomeStart grant, is a subsidy provided by the government through Housing New Zealand. The subsidy is $1000 for every year you have contributed to KiwiSaver up to a maximum of 5 years for a purchase of a pre-existing home, or $2000 for every year you have contributed up to a maximum of 5 years for new builds. As you can imagine, this can be a real bonus to your deposit!

The Criteria:
Of course, with two different things comes two different sets of criteria. The KiwiSaver withdrawal criteria is simple; you only need to be a member of KiwiSaver for three years in order to qualify for a withdrawal. This means that the number of months that you have been a member of KiwiSaver and contributed must add up to three years. On the other hand, to be eligible for the KiwiSaver HomeStart grant with Housing New Zealand you must meet the following criteria:
1) You need to be eligible to withdraw your KiwiSaver (as per (a) above);
2) You must never have owned property or land in NZ or overseas;
3) You must earn less than $85,000 per year (single) or $130,0000 (couples).
4) The price of the house you are purchasing cannot exceed $500,000 (if purchasing a pre-existing home) or $550,000 (if building a new home). These are the price caps for Canterbury.
5) You must have a 10% deposit. This can be made up of your KiwiSaver and HomeStart grant amounts, cash or a gift from a close family member.
6) You must live in the property for 6 months after settlement.

The process:
Your KiwiSaver withdrawal - There are two steps to getting your withdrawal. The first is getting a pre-approval. This is not a compulsory step, but it is helpful in giving you an indication of how much you can withdraw. What you need to do is get in touch with your KiwiSaver provider, and simply ask them for a pre-approval. They will normally send you this by email.
The second step is completing the withdrawal form. This is usually available on your KiwiSaver provider's website. You need to complete this form and ask your lawyer to witness your declaration. This will then be sent off to your KiwiSaver provider for final approval and preparation for payment on the day you elect.
You can use your KiwiSaver withdrawal to help with payment of your deposit or settlement amount. The trick here is making sure you send this application back to your KiwiSaver provider at least 15 working days before the date you require the money. Keep in mind that your declaration on the application is only valid for 3 months so don't apply too early.
As you can see, time frames are very important, and so we recommend that your finance condition in your contract is set to be due 15 working days or more from the date of the contract so that you have enough time to get your KiwiSaver withdrawal sorted.

The KiwiSaver Homestart Grant - There are three steps and they are all important;
1) Get your pre-approval; this is done through the Housing New Zealand website. You will find that there is a step by step guide on how to collect the information required and the application is done online.
2) You will then receive a letter advising you if you are eligible and a cover sheet attached which you or your lawyer will need to complete. The completed cover sheet will need to be sent back to Housing New Zealand. The pre-approval letter is valid for 6 months, so you can always apply for it if you think you will be buying or building in the next 3 to 4 months to make things quicker and easier for yourself later on.
3) Finally, receiving the contract - this will need to be signed by you and your lawyer, and then sent back to Housing New Zealand 5 working days prior to the date you require the money.
Please note that you can use the KiwiSaver HomeStart grant for the deposit if you are building a home, but if you are buying a pre-existing home, you will only be able to use the HomeStart grant funds towards your settlement amount.

Now that you have the process down pat you can start your journey towards being a home-owner knowing you will have that extra financial help from these two fantastic resources. Make sure however that you get in touch with a lawyer before signing any contract, to ensure that you have all your ducks in a row from the get-go.

Sandra Iskander – Solicitor
Kannangara Thomson
sandra.iskander@ktlaw.co.nz

---